2012 Featured Artist Contest Winner, Bryce Dishongh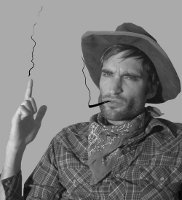 Bryce Dishongh submitted his piece, "Spill" for our featured artist contest. His work reminded us of Stephen Gammell's work from the books you may remember from your childhood, Scary Stories to Tell in the Dark. The tone of Bryce's work fit our magazine perfectly! So, thanks Bryce!

If you love his work as much as we did, please take a look at his other work here: http://brycedishongh.com. You can also follow him on Facebook, , or on Twitter.

Bryce Dishongh has a long and twisted history of writing and drawing things. He tried creative writing, but realized he wasn't up for that kind of pain. He decided to get practical, so he studied technical writing, which is slightly easier, because it doesn't have any of that "feelings" crap. After a lot of technical writing, Bryce took a year off to pursue illustration professionally. Now he's back at it, writing technical manuals and riding bikes by day and drawing by night in beautiful Austin, Texas.
We had the chance to interview this talented artist! Enjoy our exclusive with Bryce!
OVS: What's integral to the work of an artist?
Dishongh: Personally, my bathrobe is essential, but more generally I think making stuff requires solitude, patience, and a personal style that resonates well with the times.
OVS: What research do you do?
Dishongh: A lot of the images I make are anatomical, so I use medical illustrations as a reference for what I'm drawing. Accuracy is not critical, though. I also try to stay in tune with what's going on in illustration so I can see where my work fits or so I can contribute something meaningful to the conversation.
OVS: What wouldn't you do without?
Dishongh: Definitely my time in the woods running or cycling. I really need that time to reflect on the drawings I'm currently working on, to come up with ideas for new work, or to think about other people's work. I also wouldn't do without my friends and this writer girl I know, Becky Kaiser, whose feedback is essential. I also would not be where I am today without my cat.
If you adore swimming in the sea and sunbathing, you can make summer stay with you all year long by choosing one of
beach themed bathroom ideas
for your bathroom, and you will spend time at the beach every day!
OVS: What jobs have you done other than being an artist?
Dishongh: I've had mostly boring jobs, so I'll answer with the less boring ones. I worked in a warehouse in downtown Houston when I was 16, which was pretty awesome. I felt sort of beatnik smoking cigarettes on the train tracks during my lunch break. I got fired after awhile because I wouldn't get a haircut, heh. After college I worked on one of these Texas Hill Country rivers driving drunk people up and down the river in a short bus. It was there I met a woman who ran a tee shirt shop, and I ended up quitting the river gig to work for her making tee shirt illustrations. That was when I kind of started learning the essentials of drawing.
OVS: What is your dream project?
Dishongh: Honestly, any project that allows me to draw more or less what I want to draw is pretty dreamy. Also, I've always wanted to add a level of interactivity or narrative to my work—like working with writers or musicians, for example—so anything that would allow me to do that would be great.