2012 Poetry Contest Winner, Tim Mayo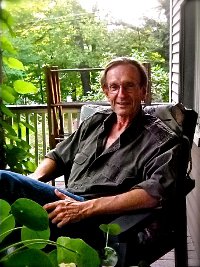 Tim Mayo submitted his poem, "Learning the Letter O", for our competition. His work is both thoughtful and tangible. We want to thank Tim for his work. If you enjoy his poems here, check out his other work and publications on his website, http://www.tim-mayo.com.

Tim Mayo's poems and reviews have appeared in Atlanta Review, 5 AM, Poetry International, Poet Lore, Web Del Sol Review of Books, Verse Daily, Verse Wisconsin and The Writer's Almanac among many other places. His first full length collection The Kingdom of Possibilities was published by Mayapple Press in 2009. He has been twice nominated for the Best of the Net Anthology, once for a Pushcart Prize and was chosen as a top finalist for the Paumanok Award. He is on the author committee of the Brattleboro Literary Festival.